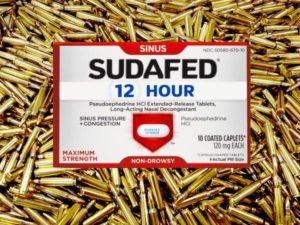 I originally wrote a post about gun violence on my personal Facebook page May 28, 2014. Recently I had been thinking about republishing this post on my blog now that I am, you know, a writer. I was waiting for a time when gun violence was not the topic in the news in the hopes of sidestepping the "now is the time for prayer, not gun debate" that follows every mass and school shooting. But in light of TWO school shootings yesterday, (cough) BULLSHIT.
I HAD TO LOOK UP WHICH SHOOTING TO WHICH I WAS RESPONDING!!!! There have been so many, I couldn't pinpoint which one had set me off.
I could have reworked this entry and just published it anew. But I think it more powerful for you to see NOTHING HAS CHANGED. Well, except maybe one thing. The gun lobby is winning; I see my own reactions to gun violence waning in disgust and sadness.
2012, I remember having to pull my car over and call my husband when I heard about Newton. Tears streamed down my face as a force of fear and sorrow pierced through every fiber of my heart like I've never felt. Babies. Someone's baby. My elementary school aged babies. At risk.
Two years later, the event that precipitated this entry was the shooting in Isla Vista. A catastrophic disruption in the lives of carefree students roaming the neighborhood of UCSB where my husband once cavorted. Babies. Someone's baby. My babies, someday. At risk.
And now, Vegas, or the shootings yesterday, I feel numb. A resignation that it can happen anywhere, to anyone. BECAUSE WE HAVE DONE NOTHING. We have allowed our politicians to ignore the issue, instead allowing ourselves to be distracted by the scandal of the day. Sure, I'm concerned about Russian intervention in elections, but not as concerned as I am about the safety and well being of my babies. And yours.
So I resubmit to you: Bullets and Sudafed
Every few weeks I have a pang as I drop off my children at school. Is this the last time I'll see you? Is that the last "I love you" you'll hear from me? For a fleeting moment, I worry if gun violence will steal away the most precious things I have. How can we be living in a society like this?
I am angry and distraught.
I am disgusted.
I am an allergy sufferer.
The Combat Methamphetamine Epidemic Act of 2005 was included in the Patriot Bill signed by President George Bush, Republican, on March 9, 2006. When I go to the pharmacy, I have to swipe my driver's license. The DEA tracks my purchase of psuedoephedrine and limits the amount I can buy monthly. In order to comply with the law, retailers are required to keep my personal information for at least two years after my purchase.
From the FDA website: The side effects, which arise from the use and abuse of methamphetamine, include irritability, nervousness, insomnia, nausea, depression, and brain damage.
And the side effects from the use and abuse of bullets?
A reality of our society is that the government is constantly tracking and compiling information on its citizens. Why can't we enact legislation that puts the same controls on bullets that we do on allergy medication? In all of these mass shootings, a stockpile of ammunition is uncovered. Forget about the types of weapons people feel they have a right to own. Let's track the sale of bullets. Perhaps the ATF would be interested in investigating an individual who is buying large amounts of ammunition?
I am sick and tired of hearing 2nd Amendment defenders cry about their personal liberties. I guess none of them are allergy sufferers.