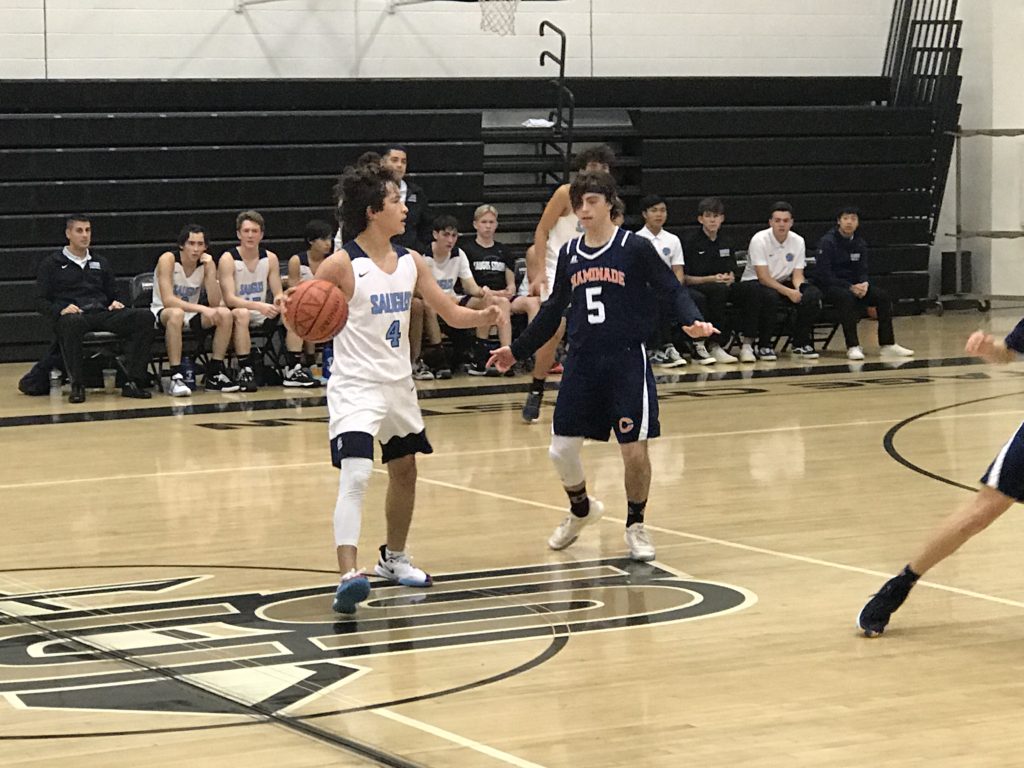 There's a common refrain in a basketball game, "I've got shooter".
Today Aidan's JV Basketball team played Saugus High School in the last day of a week long tournament. Saugus High School was the site of the 44th school shooting of 2019.
Some of you may not know, but my nice Jewish boys go to the most loving Catholic school. As is tradition, our team prays privately before each game. Today, Aidan's team arranged to pray with the Saugus team at half court. It was one of those moments that shows how critical sports are to our human experience and a reminder of why you cry at every sports movie you've ever seen.
All week I saw the Saugus team marching in and out of the gym. As I looked at every face, I wondered "we're you already at school that fateful morning? Did you hear shots? Did you see it happen? We're any of the victims in your classes or a friend of yours?"
We knew we'd meet them at some point during the tournament and Aidan lamented all week; what was he supposed to say if he was the man assigned to block out the free throw shooter?
And then it happened. Saugus lined up at the free throw line. I heard a mumble from the court and saw Aidan answer by raising his hand and taping his chest. He wouldn't say it.
As I've written before, I wholeheartedly stand by my assertion that this epidemic is cured not by gun control but by advocacy for the mental health of our children.
I've said it 1000 times before but I better say it again. Yes, I believe in common sense gun control. Of course this shooter shouldn't have been able to buy a "Ghost Gun" off the internet and assemble it himself. But also, it would have been great if his father wasn't an alcoholic that died prematurely and if police hadn't been called to the family home to arrest the father on charges of domestic abuse against his mother. Oh and maybe if this child would have been on someone's radar because all of that trauma was sure to affect him.
The pressure, the sadness, the loneliness, the drug abuse, the suicide, the perpetration of violence. When are we going to implement a systemic support network to nurture the emotional development of our youth?
Who's got shooter?