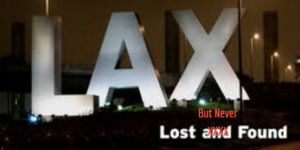 I've missed you. So sorry for the radio silence. But I was completely derailed by losing my blog journal.
I was on a flight home from New York and wrote two entries. They weren't final drafts by any stretch of the imagination but they were thoughts out of my head and on paper.
I remember standing up to deplane and seeing my pencil still in the seat pocket and thinking that was strange. Clearly not strange enough to recheck if I'd squirreled away anything else. I was tired and couldn't wait to get off the stale Influenza Incubator. Especially because I was in a panic, legitimately so, having not made time to get a flu shot yet this year. The year of the pandemic. At least my kids would make a killing with a GoFundMe campaign.
And I was sick of my seat-mates. I was sandwiched in the middle because I made my arrangements last minute and because I was too cheap to "upgrade" my seat. Why the fuck should I pay Delta more money to sit in a seat that still doesn't have enough legroom for my gargantuan 5 foot body?
The strange woman on the aisle appeared to be on a self guided tour of the US, party of one. I couldn't read the Japanese on her phone but the Hollywood Walk of Fame is fairly recognizable. Clearly the snack pack food was a novelty. It required close up examination and tiny nibbles to decipher. I'm certain you have salt and sugar in your country. Just eat the fucking crackers and chocolate squares. And she refused to get up when our row companion had to pee…4 times. So I had to straddle 26D. At least I had the opportunity to experiment with front or rear facing. For the record, one is no less awkward than the other but each is deserving of a tip.
Molly Millennial with the weak bladder was on the window. She was thoughtfully engaged in a business plan for her olive oil business. She was enthusiastically attempting to convince her audience, venture capital I'm guessing, that she and her partners fulfilled the critical void of helping pretentious assholes like her determine the perfect olive oil for their palate. It's a real website. Yes I looked it up. And she'll probably get $100 million in funding, enough to buy antibiotics for her recurrent UTI until she learns to pee after sex, while I'm here being a non-writer because I'm sulking about my lost journal.
Which brings me back to my point. It's not that those blogs were going to knock your socks off or anything, but in my feeble mind, they were supposed to be the next two.
I've tried everything. I went back to LAX and spoke to the baggage claim lost and found. They were so unhelpful I'm not convinced they aren't just passengers that couldn't find their flight to Des Moines. I emailed some central clearing house for lost items. A lovely man, Robert, and I have been corresponding. He is quite sympathetic but he may just be a Russian bot with comforting AI.
So this is me ripping the band aid off and starting again. I hope you're still along for the ride. Maybe make me feel better and tell me what has derailed you from untold riches and world-renowned fame.